Develop internal analytical capabilities by prioritising use of data to enable better business decision making with speed and accuracy
Data and analytics are reshaping Care businesses and
entire Social Care landscape
We help Care businesses to translate data
into business value
InvictIQ takes an inclusive top down and bottom-up approach to Care providers data challenges. Data's worth depends on its accessibility and application. We identify use cases that can deliver against your business priorities.
With your team we redefine your existing processes to ensure your data is trustworthy. We then help you prioritise analytics based on value and feasibility, to aid better decision making with speed and accuracy.
Our aim is to embed data and analytics at the core of your operations, which can then transform your business performance. 
We work together with you to build internal capabilities and buy-in of your team to unleash full potential of their data and create value from it.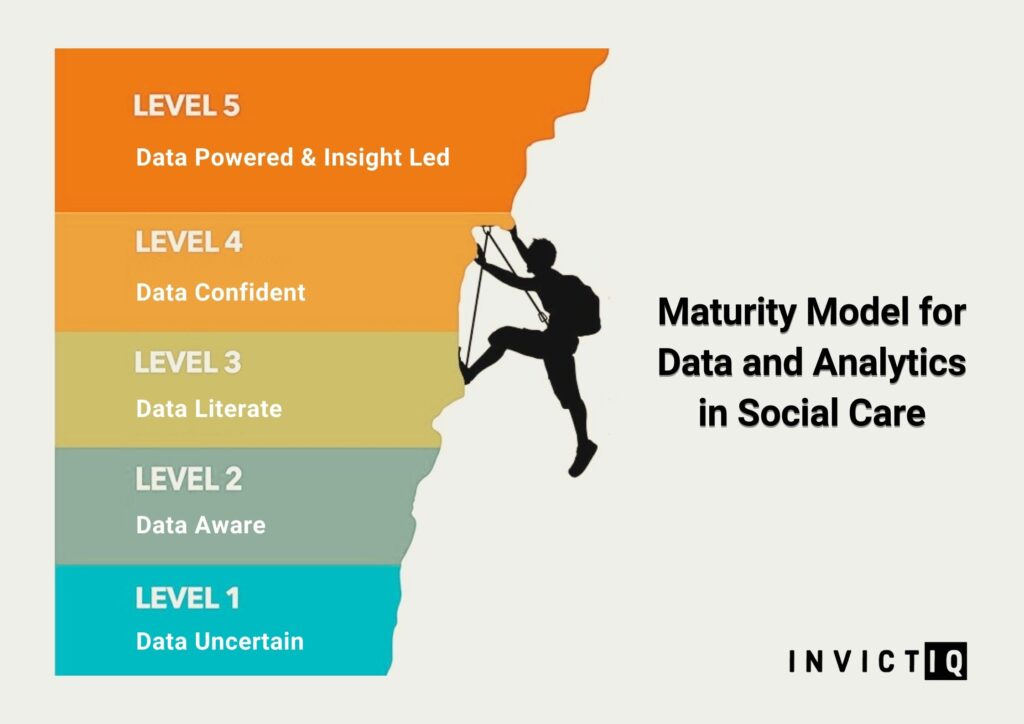 Digital Maturity Assessment
Benchmark which stage your Care Business is at to identify what value you can unlock using digital initiatives
Capability Gap Assessment
Assess current capabilities of your Care business and identify gaps that prevent you from achieving desired outcomes for your digital projects
Facilitate creation and prioritisation of SMART action plan for achieving your Digital Road Map milestones
Develop  systematic communication plan including right governance cycle to manage and engage stakeholders for successful delivery of your technology projects
Help manage change by connecting people, process and technology. We complement your change management capabilities and help you build on it as required
Manage digital programs, from start to finish, focused on objectives, value, speed and talent. We help you develop culture and capabilities needed for successful change management, long after we have left
Here are some of our success stories